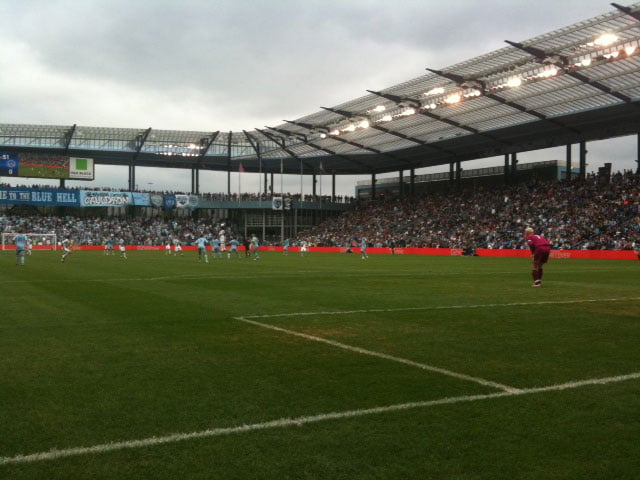 KANSAS CITY, KS (KCTV) -
When Sporting Kansas City built Sporting Park - previously Livestrong Sporting Park - part of the agreement between the club and the Unified Government of Wyandotte County included building 18 youth soccer fields.
The agreement called for the tournament soccer fields to be finished in December 2012, but construction hasn't even started yet.
Sporting KC officials said they are still working with the Unified Government and community groups to get the fields built. A spokesman with the Unified Government said that, although it is taking longer than expected, they fully expect Sporting KC to live up to the promise of building the fields.
The spokesperson believes the organization is taking its time to find the right location and bring the best experience to local youth soccer players and emphasized that timelines change with any development project.
"When you look at Sporting Kansas City's history, they have done quality projects and we expect that will continue," Edwin Birch with the Unified Government of Wyandotte County said.
Sporting KC said an announcement about the planned fields is coming soon.
Copyright 2013 KCTV (Meredith Corp.) All rights reserved.