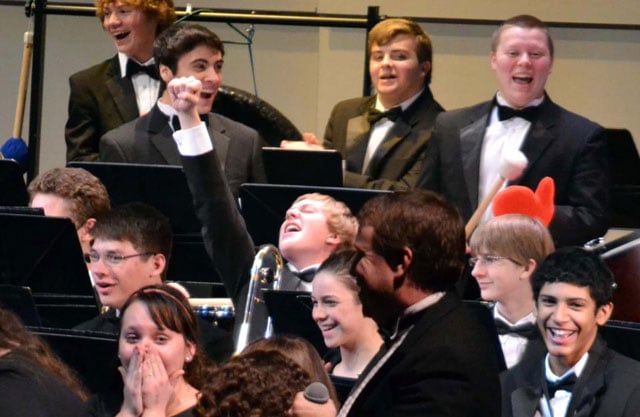 Members of the Liberty North high school symphonic band react when their band teacher surprises them by announcing the marching band has been selected to participate in President Barack Obama's Inaugural Parade. (Image courtesy Monty Davis)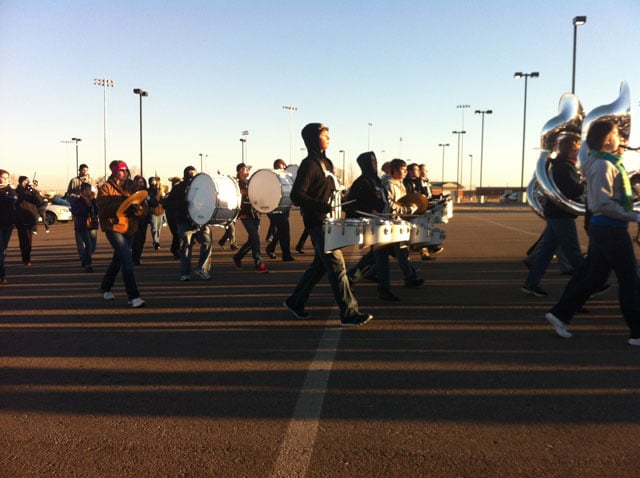 Seventy Liberty North High School students are in Washington, D.C. Monday morning to play in the Presidential Inauguration Day Parade.
The Liberty North high school band was chosen from a pool of nearly 2,800 applicants.