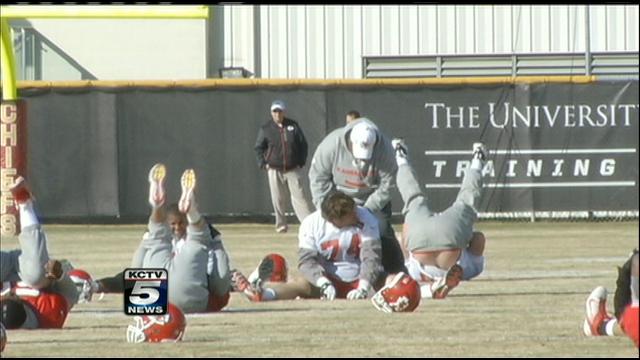 By DAVE SKRETTA
AP Sports Writer
KANSAS CITY, Mo. (AP) - The Kansas City Chiefs have been having enough problems moving the ball through the air with their best wide receiver getting the most attention from opposing defenses.
Imagine the difficulty they'll have on Sunday against Oakland.
The Chiefs will be without Dwayne Bowe for the immediate future, and perhaps the rest of the season, because of a ribs injury he sustained last Sunday against Cleveland. That means a group of wide receivers who have been unproductive at best will need to step up their game.
Former first-round pick Jon Baldwin still has not made an impact in the NFL, and veteran Steve Breaston hasn't even been active the last several games, creating more underlying tension in an organization that has dealt with plenty of problems this season.
Copyright 2012 The Associated Press. All rights reserved. This material may not be published, broadcast, rewritten or redistributed.