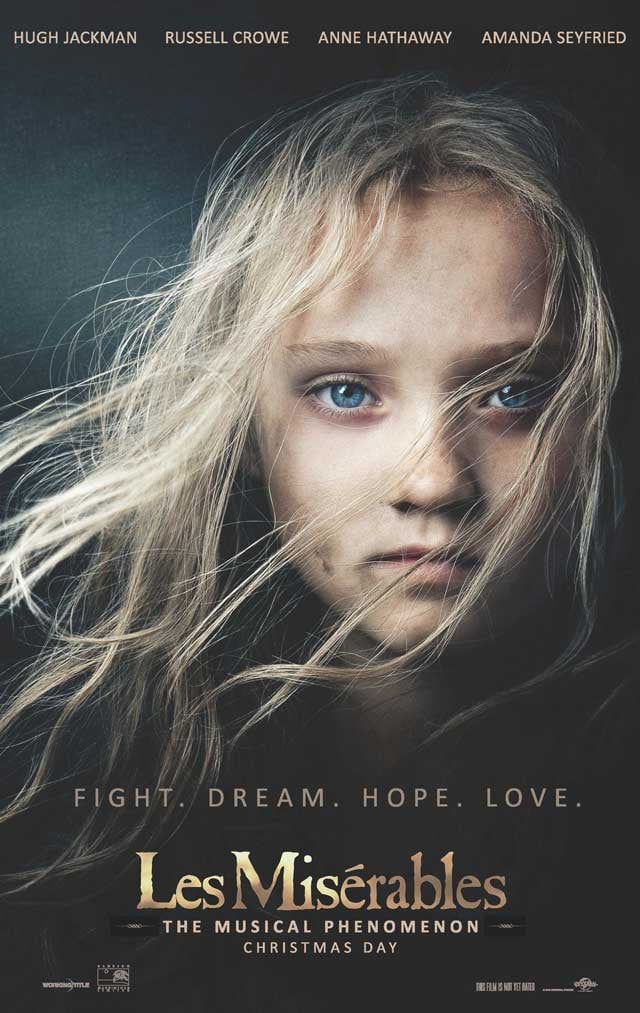 KCTV5 is giving away movie passes to see the movie Les Misérables.

Those wishing to receive a free movie pass (that admits two people) to the screening should send a self-addressed stamped envelope to:
Les Misérables Give-Away
KCTV5
4500 Shawnee Mission Parkway
Fairway, KS 66205
We have a enough passes for 50 winners to receive two passes each. We will mail hard passes to the winners.
Set against the backdrop of 19th-century France, Les Misérables tells an enthralling story of broken dreams and unrequited love, passion, sacrifice and redemption—a timeless testament to the survival of the human spirit. Jackman plays ex-prisoner Jean Valjean, hunted for decades by the ruthless policeman Javert after he breaks parole. When Valjean agrees to care for factory worker Fantine's young daughter, Cosette, their lives change forever.
The movie stars Hugh Jackman, Russell Crowe, Anne Hathaway and Helena Bonham Carter.

The Screening Info:
Tuesday, Dec. 18

7:30 p.m.
AMC Studio 30
Olathe, KS

Release date: Opens in theaters on Wednesday, Dec. 25.

Rating: PG-13 for suggestive and sexual material, violence and thematic elements.

Copyright 2012 KCTV (Meredith Corp.) All rights reserved.