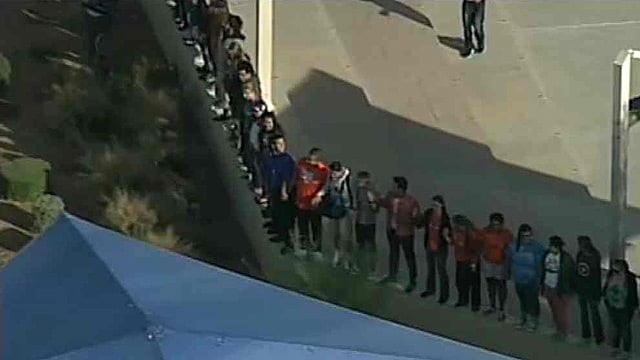 (Source: CBS 5 News) Students at Mesa's Westwood High School gathered just before 10 a.m. to hold hands in a show of support for their principal.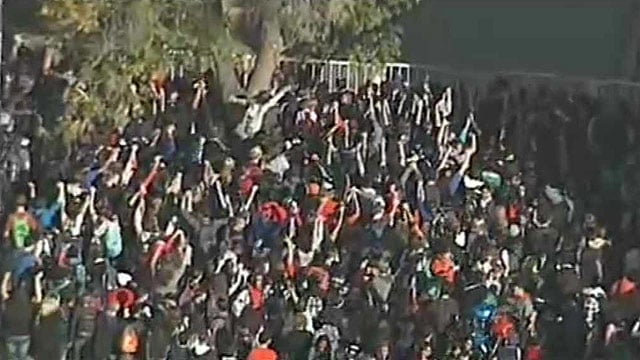 (Source: CBS 5 News) The students went from the amphitheater area to a fence, where passing motorists could see their hand-holding event.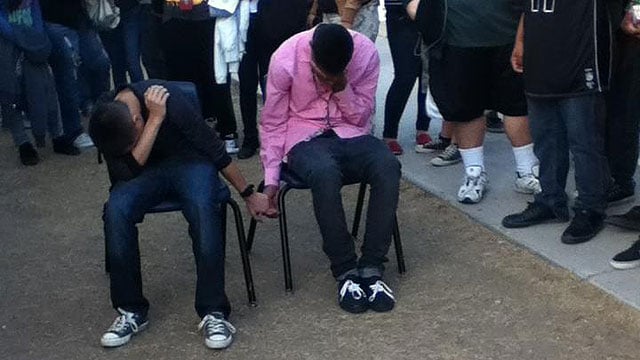 (Source: Facebook) Principal Tim Richards forced two students who were involved in a fight to hold hands during their lunch hour in front of students.