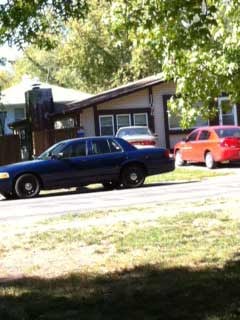 Heather Staggers/KCTV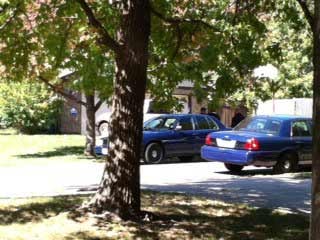 Heather Staggers/KCTV
KANSAS CITY, MO (KCTV) -
Kansas City police are investigating the death of a man found inside a home near 111th Street and Greenwood Road and many details surrounding the man's death remain a mystery.

A KCTV5 crew on the scene watched crime scene investigators and detectives going in and out of the house Wednesday.
Police said they were called to the home about 7:40 a.m. Tuesday. They found a 44-year-old man dead inside who had been temporarily living with a couple after losing his job. But it wasn't until medical examiners discovered a bullet wound Wednesday during an autopsy that it turned into a crime scene.
Police brought in K-9 officers after obtaining a warrant to search the house.
Meanwhile, neighbors are concerned about what's going on.
"(There are) a lot of the kids in the neighbor and they all get together and play on the trampoline," a neighbor who didn't want to be identified said.
"There are so many vehicles there all the time. They just come and go and it seems funny," neighbor Robert Zeller said.
"It's not common to have this many police over here," neighbor Crystal Charles said.
Police are still trying to determine if this was a suicide or a homicide. The man and the woman living at the home are being questioned by police.
Copyright 2012 KCTV (Meredith Corp.) All rights reserved.