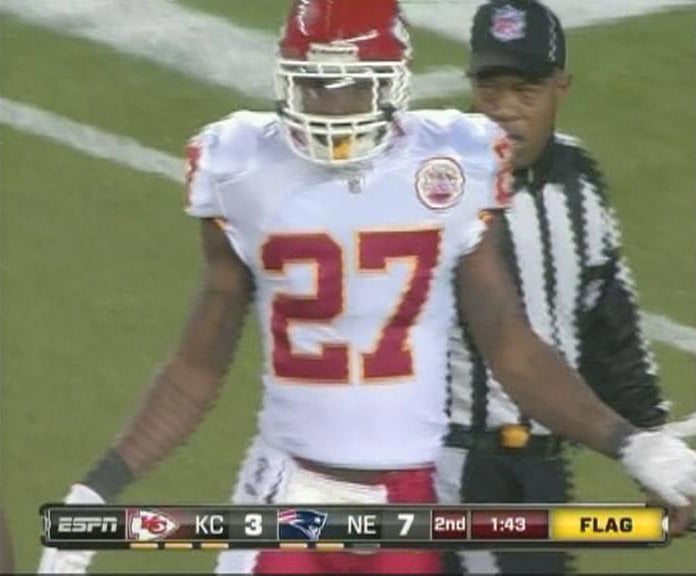 EFFINGHAM, IL (KCTV) -
It's just one week away from the Chiefs training camp and a player is creating some buzz, but not for the best reasons.
The Effingham, IL, County Sheriff's Department said Donald Washington was booked into their jail Thursday night and later released after posting bond.
Online court records show that Washington was arrested Thursday on a DUI and criminal misdemeanor charge as well as two traffic violations. His charges include possession of cannabis and driving with a suspended license, but authorities said more charges could come. He was pulled over for allegedly driving 86 mph in a 65 mph zone.
According to the website, Effingham Daily News, police also found crushed pills that could be a controlled substance. The pills were sent away for testing.

Washington's arraignment on the charges was held Friday. He posted $2,000 bail and was released. His next court date is Aug. 23 in Effingham.
Washington, a Chiefs' defensive back, joined the team as a fourth-round pick in the 2009 NFL Draft. He has spent time working as both cornerback and safety with the Chiefs.
He grew up in Indianapolis, IN, and played football at Ohio State University.
Copyright 2012 KCTV (Meredith Corp.) All rights reserved.