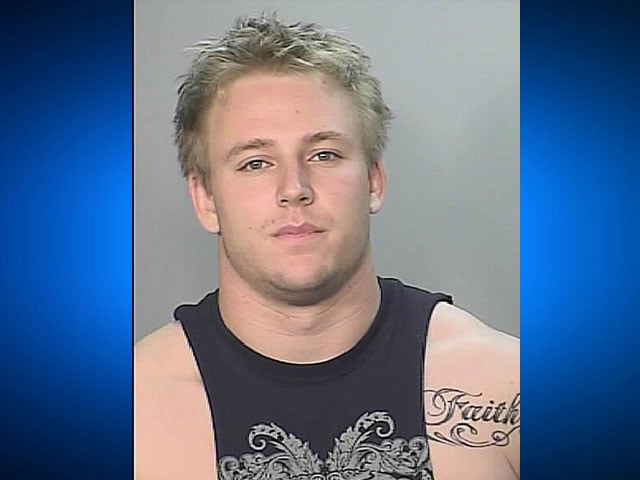 COLUMBIA, MO (KCTV) -
A University of Missouri quarterback was arrested early Tuesday morning after admitting to leaving the scene of an accident.
Columbia police said Corbin Berkstresser, a back-up quarterback, left the scene of the accident without notifying the owner. It is unclear what kind of discipline he will face from the university.
Officers were dispatched about 1 a.m. Tuesday to a report of someone leaving the scene of an accident in the 2900 block of Lynnwood Drive in Columbia, MO.
The investigation revealed Berkstresser was driving a vehicle on Lynnwood Drive and struck the victim's vehicle, which was parked along the curb. No one was injured during the accident.
The damage to the victim's vehicle was to the rear of the vehicle and front passenger side of the vehicle. Berkstresser admitted his involvement in the incident.
Berkstresser was arrested for leaving the scene of an accident felony with a $4,500 bond.
The redshirt freshman graduated from Lee's Summit High School in 2011 and backs up starting quarterback James Franklin.
Copyright 2012 KCTV (Meredith Corp.) All rights reserved.