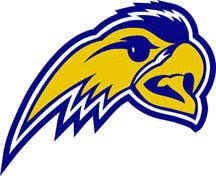 TOPEKA, KS (AP) -
Jordan Ward's 41-yard touchdown run with 45 seconds left pushed Olathe South a 41-37 win over Wichita Heights in the Class 6A state championship game.
Ward ran for 263 yards and four touchdowns to lead Olathe South (12-1), while Frankie Seurer threw for 183 yards, including a 99-yard touchdown pass midway through the fourth quarter to tie the game at 34-34.
Marquel Moore led Wichita Heights (12-1) with 196 yards and two touchdowns.
Olathe South opened the scoring on a 63-yard Jared Douglas touchdown run, but went into halftime trailing 21-19. An 83-yard touchdown run by Ward put Olathe South up 27-21 midway through the third quarter.
David Hoyer's 25-yard field goal gave Wichita Heights a 37-34 lead with just over 3 minutes left in the game before Ward's heroics.
Copyright 2011 The Associated Press. All rights reserved. This material may not be published, broadcast, rewritten or redistributed.