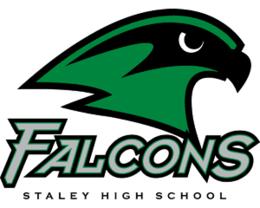 ST. LOUIS, MO (AP) -
Morgan Steward rushed for 205 yards and one score to lead Staley to a 35-21 win over Kirkwood in the Class 5 high school football championship game Saturday.
Staley (14-0) claimed its first title since the north Kansas City school opened in 2008.
Kirkwood (12-1) was searching for its first crown.
Steward, who has committed to the University of Missouri, scored on a 28-yard run midway through the second quarter to put the Falcons in front to stay, 14-7. He has rushed for 27 touchdowns this season.
Staley quarterback Trent Hosick scored four times on three short runs and a 20-yard scamper.
Kirkwood and the other St. Louis-area schools went 0-4 during the 2-day, 6-game championships. St. Louis schools also went 0-4 in 2010.
Copyright 2011 The Associated Press. All rights reserved. This material may not be published, broadcast, rewritten or redistributed.