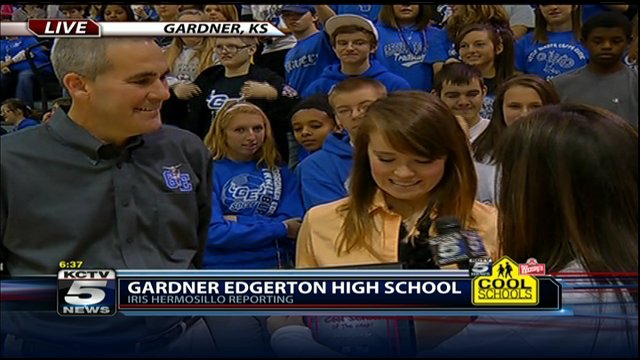 GARDNER, KS (KCTV) -
All morning long, KCTV5's It's Your Morning was live at this week's Wendy's Cool School: Gardner-Edgerton High School.
The students showed just why the Trailblazers were selected this week as they talked about a performance they put on to show unity amongst them, no matter their differences. They also showed off the skilled students who roam their halls as baton twirlers, artists and more.
While the students are winners, the GEHS staff also showed why the school rocks. In the past 10 years, the staff has been awarded locally and nationally for its excellence.

Copyright 2011 KCTV. All rights reserved.