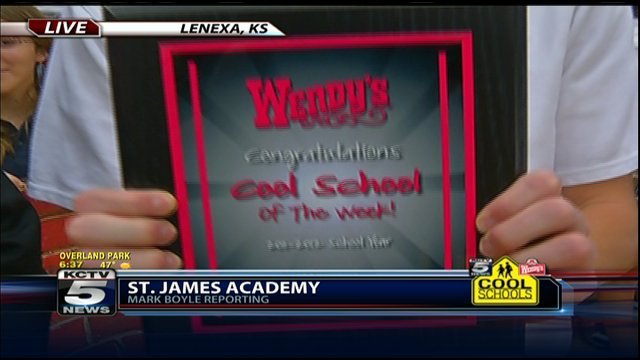 LENEXA, KS (KCTV) -
St. James Academy received Friday the award as the Wendy's Cool School of the Week.
The faith-based school is compact but makes up for its smaller size with immense talents and team spirit. The school offers numerous programs for students and emphasizes academics.
St. James has seen several National Merit Scholars in recent years. The school works hard to ensure students get college scholarships. Both faculty and staff focus on school spirit.
Copyright 2011 KCTV. All rights reserved.