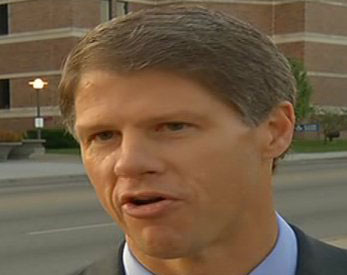 KANSAS CITY, MO (KCTV) -
Clark Hunt, the owner of the Kansas City Chiefs, issued a statement Saturday afternoon on the death of Oakland Raiders owner Al Davis.
"From the earliest days of the AFL, Al's love for the game and fierce loyalty to his franchise contributed to the success and popularity of pro football," said Hunt, chairman and chief executive officer for the Chiefs.
Hunt went on to say about Davis, "His competitive spirit helped develop the great rivalry our team and fans enjoy today with the Oakland Raiders. His contributions to the game played an important role in building the strong foundation the NFL enjoys today."
Davis had a complicated relationship with Hunt's father, Lamar Hunt. They ultimately had great respect for each other but were also rivals especially in the early days of the AFL and NFL.
Davis issued a thoughtful statement upon the death of Lamar Hunt in 2006.
Copyright 2011 KCTV. All rights reserved.