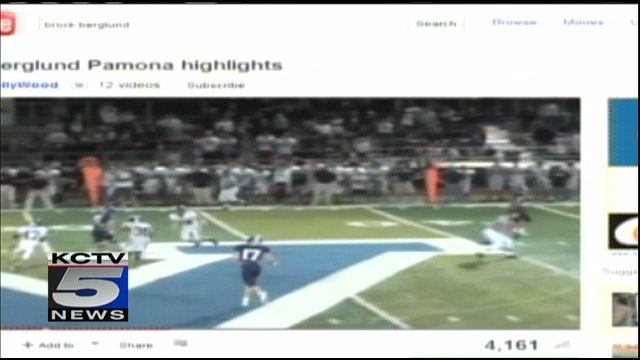 LAWRENCE, KS (KCTV) -
The University of Kansas' best hope for starting quarterback is in legal trouble back in his home state of Colorado.
Brock Berglund has been charged with third-degree assault, which is a misdemeanor. The complaint was filed June 24 in Douglas County, CO.
Authorities say Berglund punched another man who was bothering his girlfriend. No alcohol was involved, authorities say.
KU Coach Turner Gill said the university is aware of Berglund's legal issues.
"We are going to let the legal process run its course," Gill said in a statement. "We will also handle it appropriately internally here at KU."
Berglund has practiced with the Jayhawks and is believed to be the university's top prospect to be starting quarterback this fall. He is scheduled to begin taking classes this fall as a freshman. He was heavily recruited by UCLA, Minnesota, Utah and Boise State.
Copyright 2011 KCTV. All rights reserved.