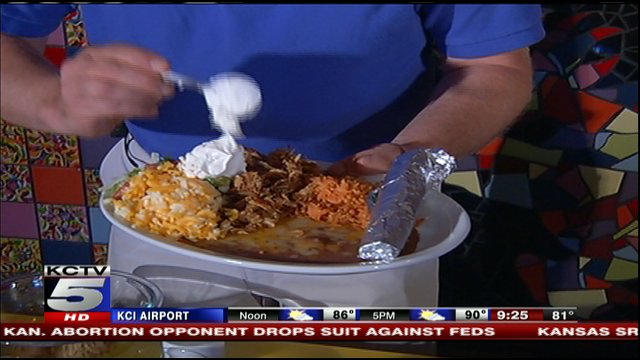 1 PIECE BONELESS PORK LOIN
3 8" FLOUR TORTILLAS
2 OZ. SHREDDED CHEESE
1 OZ. LIQUID BUTTER
2 OZ. ORANGE JUICE
2 OZ. SHREDDED LETTCUE
1 OZ. SOUR CREAM
2 oz. DICED FRESH TOMATO
Trim the pork loin and cut into baseball size pieces. Season with salt, pepper, and garlic powder. Roast in an open pan for 1 hour at 350 degrees until the meat is tender and shreds easily. Add the orange juice to the pan, cover and return to the oven for 15 minutes.
Cool in the refrigerator until ready to finish.
Take the finished pork loin and shred with your hands. Heat your grill to a hot temperature , add the liquid butter and placed shredded pork on the grill. Cook the pork until it is crispy and turn to crisp the other side.
Once the meat is crispy and ready, serve with warm flour tortillas, lettuce, tomato, sour cream, and cheese. Add refried beans and Spanish rice to finish the meal. Top each tortilla roll up with salsa, sour cream , lettuce and cheese.