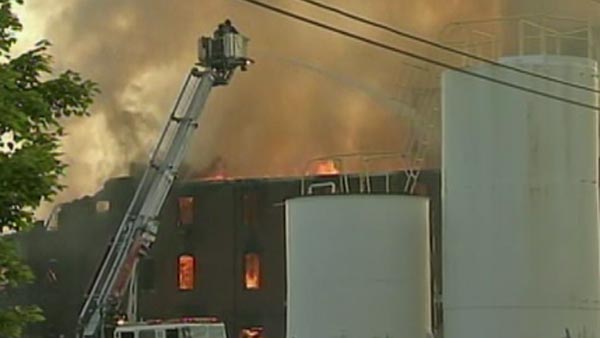 Hazmat teams were called to the fire to make sure no chemicals were burning inside. (Source: WPVI/CNN)
CAMDEN, NJ (WPVI/CNN) - Camden, NJ, residents were forced to evacuate their homes after an old chemical plant caught fire early Sunday morning.
Firefighters responded to the fire and had to fight to see through thick, black smoke that was coming from the building.
The plant has not been used in some time, but Hazmat crews were called in since there may have been chemicals in the building.
No injuries were reported in the fire.
Copyright 2011 WPVI via CNN. All rights reserved.